Uniform includes all shirts, pants, trousers and shoes.
Shirt needs to have a collar and sleeves. No damage is allowed.
Players will receive THE WORLD official badge at the Check-In desk on their first day of participation in this event.
The badge must be affixed in the position as specified in the RULES. (see Image 1)
Pants needs to be ankle-length, and dress pants are recommended. Black or white jeans or chinos are also allowed. Make sure your choice of clothing is clean and presentable.
WSDA holds the right to decide the appropriateness, and to disqualify the player with inappropriate uniform. If you are uncertain about the pants design, please bring a pair of dress pants to the venue.
Players are allowed to wear leather shoes or sports shoes. (Wearing sandals, slippers, long boots and open toe shoes at the event is not allowed)
Wearing a headwear such as hat or cap during the event is NOT permitted. However, if a player needs to wear a headwear for religious and/or other reasons, please obtain a prior approval from WSDA.
No earphones during any match.
WSDA has the right to judge the appropriateness of players' uniforms according to the RULES. If a player's uniform is judged inappropriate for the event, the said player is unable to participate in the tournament.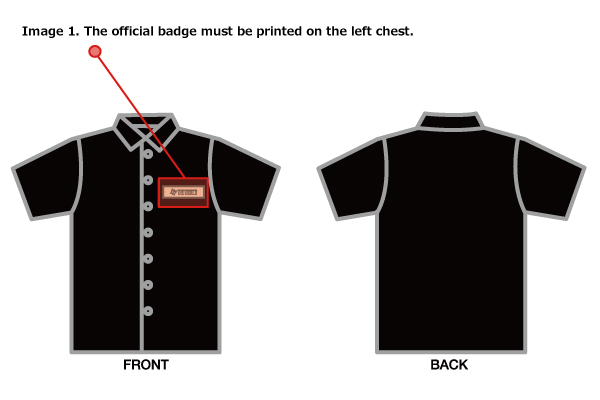 Download THE WORLD official badge image data here